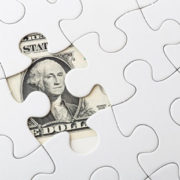 I'm a firm believer that so much in life is learned in the journey. I've experienced this myself throughout my career as a financial advisor, and I've seen it occur in many of my clients' lives.
My financial advisor journey started when I graduated from college. While I didn't know exactly where my finance degree would lead me, I did know that I wanted a career that allowed me to take care of people and look after them. Combining this passion with my interest in finance, I started my career as a portfolio manager at Powers Capital, where I focused on building and managing client investment portfolios.
After several years with Powers Capital, I wanted to expand into more comprehensive wealth management and joined C.K. Cooper & Company with a chance to build out a new Private Client Department. During my years at this firm, I had the opportunity to manage all aspects of wealth management for clients, including estate planning, investment management, and retirement planning.
It was here that I realized that I had the opportunity to build strong and long-lasting relationships with people and help guide them toward their financial goals. I knew that I wanted to provide objective guidance to my clients without being tied to proprietary products. I believed the best way I could help my clients was without any limitations from companies, sales quotas, or biases.
In 2010, I joined Axxcess Wealth to do just this.
My Career Today
As a Registered Investment Advisory firm, Axxcess Wealth allows me to serve my clients as an independent advisor who is able to provide them best of breed resources. As the Axxcess Platform is open architecture, it allows for my clients to have access to top-tier managers, low-cost ETFs, and forward thinking investable themes in disruptive innovation. I'm interested in and excited about novel investment opportunities for high net worth clients who are excited about science, technology, and the future.
Through my services and access to a wide range of resources, I'm not only providing financial and investment advice, but also clear and unbiased guidance regarding their needs and concerns. I thoroughly enjoy interacting directly with each and every client as we work together to help them work toward their financial goals.
Doing What I Love
Throughout my career, I've built strong relationships with so many incredible individuals and families. I am relentless in my commitment to genuinely understand every client's unique needs and help them pursue their goals through a highly custom approach. I like to think that my clients know how genuinely concerned about and interested I am in their future.
As someone who's passionate about what I do, there's nothing more fulfilling than helping clients feel excited about their portfolios and future financial plans. One of the reasons why I enjoy focusing on managing money innovatively is because I think it allows clients to feel more connected with their investments and feel it has a purpose.
I look forward to helping people protect and grow their wealth for many years to come. If you're interested in learning more about how I may be able to help you, I encourage you to reach out to me for a complimentary consultation by calling 858.217.5347.
About Kevin
Kevin Manzo is a Financial Advisor with Axxcess Wealth Management. Kevin's services are especially valuable to business owners, high-income and high-net-worth professionals and their families. After 12 successful years as a portfolio manager and advisor Kevin has the knowledge and experience to help clients protect what they've worked for, enjoy a comfortable retirement, and leave the legacy they choose for their heirs. Along with his Bachelor's of Business Administration degree in Finance from Chapman University, he also holds the Accredited Investment Fiduciary® credential, signifying his commitment to upholding a high level of fiduciary care for his clients. Based in Fullerton, California, he serves families and business owners throughout North Orange County and Los Angeles. Learn more by connecting with Kevin on LinkedIn.
/
by Kevin Manzo
https://www.axxcesswealth.com/wp-content/uploads/2018/02/dollarpuzzle.jpg
311
475
Kevin Manzo
https://www.axxcesswealth.com/wp-content/uploads/2017/12/awm-logo-final-horiz-PNG.png
Kevin Manzo
2018-02-02 08:06:59
2018-02-13 21:13:31
Why I Became a Financial Advisor