What I Do and How I Can Help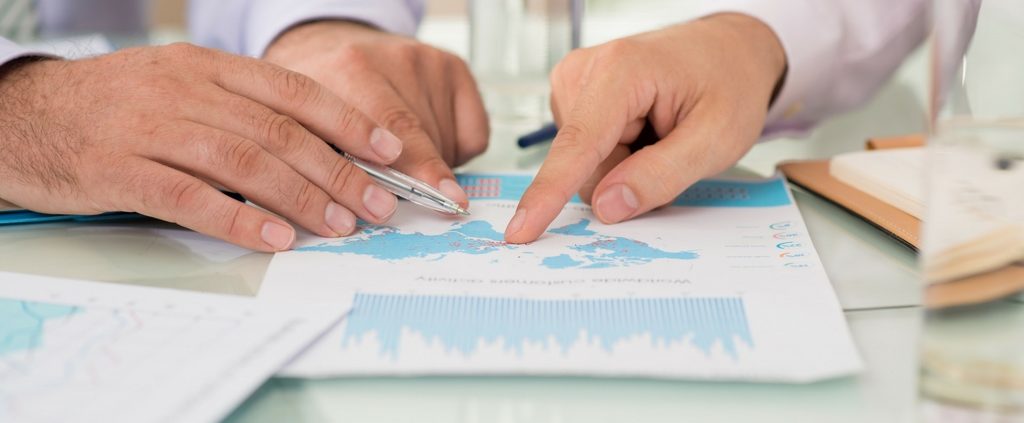 For most people, it's hard to find the time and resources to build and manage their assets confidently. It can be even harder to know how to integrate your family's values and wealth management goals into your portfolio and financial strategies and stay on track for the long-term.
With more than 12 years of experience as a portfolio manager and financial advisor, I aim to use my knowledge and experience to help my clients protect what they've worked for, pursue their ideal retirement, and leave the legacy they envision for their heirs.
I strive to serve as a trusted advisor with whom people feel at ease talking about their financial concerns and retirement dreams. Along with instilling a sense of confidence, my goal is to provide them a comprehensive strategy that incorporates their objectives and outlines how they can transition from where they are today to where they want to be in the future.
What I Do
Axxcess Wealth Management is an independent firm serving as a strategic advisor to business owners, family offices, and high net worth investors. Our firm's philosophy is to integrate third-party investment managers alongside real estate, private equity, and hedged investments to create a unique open investment platform.

As an independent firm, I have the ability to provide a comprehensive range of wealth management services. And with our open architecture Axxcess Platform, I can bring the latest in financial technology to my clients, along with offering access to top-tier managers, low-cost ETFs, and forward-thinking investable themes in disruptive innovation.
One of the unique elements is the investment opportunities on which I focus. As a member of the Axxcess Wealth Management Investment Oversight Committee, I'm responsible for monitoring current investments and spearheading client investment in robotics, automation, and artificial intelligence. I seek to do things differently, focusing on managing money innovatively by searching for unique investment opportunities, such as funds that invest in human genome sequencing, robotics, 3D printing and other advancements within science and technology. By evaluating innovative investment opportunities, I hope clients can feel more excited about their portfolios and future financial plans.
Who I Serve
While I work with a diverse range of clients, a majority of them are affluent families, working professionals, high net worth investors, and business owners. After working hard to build their wealth, they want to grow and preserve their wealth throughout life as they prepare for retirement and determine the legacy they seek to leave.
By providing comprehensive services and maintaining a high-touch and personalized experience, I seek to serve as my clients' most trusted financial consultant and help them make smart decisions with their money and work toward their personal definition of financial independence. Beyond the higher level of knowledge they gain, I believe clients choose to work with me because of the strong relationship I aim to build with them and the highly customized approach I take with their wealth management needs.
My Goal for You
Through a hands-on approach and dynamic process, I hope my clients gain an awareness of how improved portfolio performance through reduced portfolio risk, elimination of asset class bias, and significant cost savings benefits the sustainability of their wealth.
Whether you are looking for a tactical strategy that can help your portfolio dynamically adjust to changing market conditions or an equity income strategy that can deliver a fixed income approach to equity investing, I can construct, implement, and monitor a customized solution for you. If you're interested in learning more about how I may be able to help you, contact me for a complimentary consultation by calling 858.217.5347.
About Kevin
Kevin Manzo is a Financial Advisor with Axxcess Wealth Management. Kevin's services are especially valuable to business owners, high-income and high-net-worth professionals and their families. After 12 successful years as a portfolio manager and advisor Kevin has the knowledge and experience to help clients protect what they've worked for, enjoy a comfortable retirement, and leave the legacy they choose for their heirs. Along with his Bachelor's of Business Administration degree in Finance from Chapman University, he also holds the Accredited Investment Fiduciary® credential, signifying his commitment to upholding a high level of fiduciary care for his clients. Based in Fullerton, California, he serves families and business owners throughout North Orange County and Los Angeles. Learn more by connecting with Kevin on LinkedIn.
https://www.axxcesswealth.com/wp-content/uploads/2018/02/Copy-of-What-We-DO.jpg
512
1024
Kevin Manzo
https://www.axxcesswealth.com/wp-content/uploads/2017/12/awm-logo-final-horiz-PNG.png
Kevin Manzo
2018-02-12 19:31:25
2018-02-13 21:36:35
What I Do and How I Can Help