Make the Future a Reality as an Innovative Investor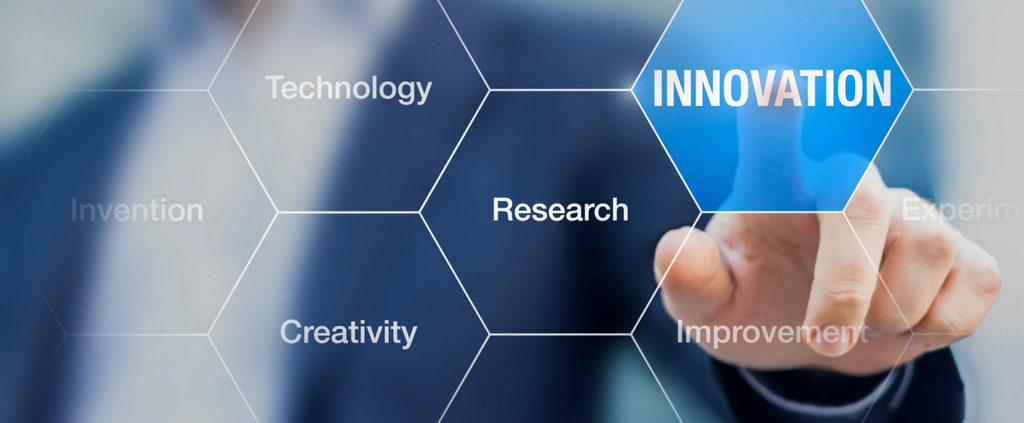 Self-driving cars, personal gene mapping, smart robots; these are all things of the future, things that our parents couldn't even imagine when they were children. But now they are becoming a reality. Today's visionaries are bringing the future into the present. Luckily for you, you don't have to be a scientist or inventor to be a part of this movement.
As an investor, you can help fund and drive the innovation that is forever changing the world in which we live. You can be a part of the Genomic Revolution, Web x.0, and Industrial Innovation. You can help bring the entire world access to the cloud, make autonomous electric vehicles commonplace, and bring to market effective drugs for fighting terminal illnesses. You can make these life-changing innovations possible.  
Innovation is the key to growth, so by investing in innovative companies you also have great potential for financial returns. Our new "sharing economy" that we have today will increase the utilization of fixed assets, shrinking demand in some sectors while boosting total factor productivity and returns on investing capital.
Investors who understand how disruptive innovation affects the economy and the opportunities that it provides are a step ahead of the rest. They are the ones who will reap the greatest rewards from society's advancements. And you can be one of them.
If you want to invest in the innovation that is shaping our modern world, we can help. At Axxcess Wealth Management, we have investments available to us that present the best risk-reward opportunities among companies that rely on or benefit from the development of new products or services, technological improvements, and advancements in scientific research. Call us today at 858.217.5347 to see how you can help lead the world through disruptive innovation.
About Kevin
Kevin Manzo is a Financial Advisor with Axxcess Wealth Management. Kevin's services are especially valuable to business owners, high-income and high-net-worth professionals and their families. After 12 successful years as a portfolio manager and advisor Kevin has the knowledge and experience to help clients protect what they've worked for, enjoy a comfortable retirement, and leave the legacy they choose for their heirs. Along with his Bachelor's of Business Administration degree in Finance from Chapman University, he also holds the Accredited Investment Fiduciary® credential, signifying his commitment to upholding a high level of fiduciary care for his clients. Based in Fullerton, California, he serves families and business owners throughout North Orange County and Los Angeles. Learn more by connecting with Kevin on LinkedIn.
https://www.axxcesswealth.com/wp-content/uploads/2018/06/Innovative-Investor.jpg
512
1024
Kevin Manzo
https://www.axxcesswealth.com/wp-content/uploads/2017/12/awm-logo-final-horiz-PNG.png
Kevin Manzo
2018-06-01 08:12:37
2018-06-01 08:12:37
Make the Future a Reality as an Innovative Investor