Ever Wonder How Your Portfolio is Actually Doing? Please Meet the Axxcess Wealth New Client App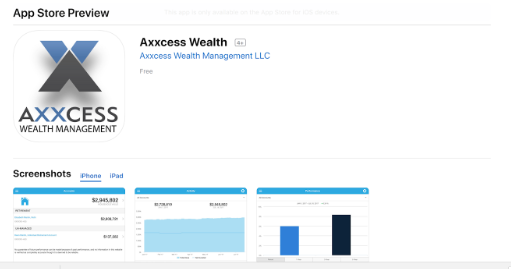 Axxcess Wealth Client App
With the Axxcess Wealth Client App, you can review your portfolio's performance in great detail and always know where you stand. Track your progress and review your holdings like never before.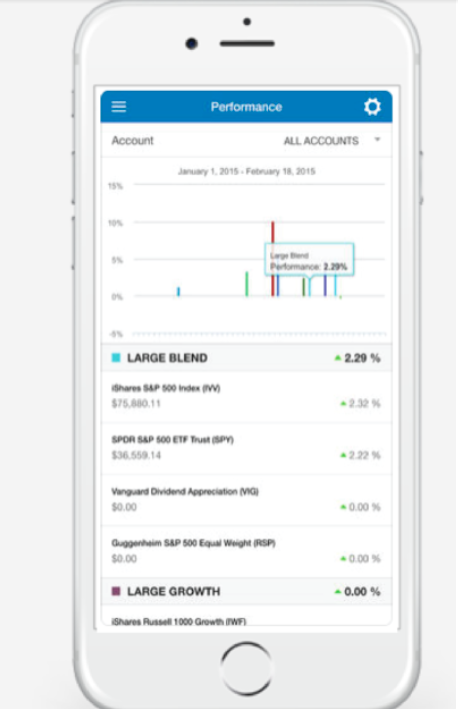 Download The App Today!
Don't miss out on this cutting-edge technology for the wealth management world. No need to find a computer to see how you're doing, just pull out your phone.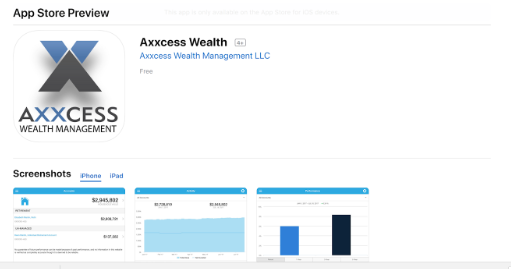 You can download our custom app for iPhone, Android and Windows Phone devices free in your app store today. If you have any questions, feel free to contact us at 858.217.5347.
About Kevin
Kevin Manzo is a Financial Advisor with Axxcess Wealth Management. Kevin's services are especially valuable to business owners, high-income and high-net-worth professionals and their families. After 12 successful years as a portfolio manager and advisor Kevin has the knowledge and experience to help clients protect what they've worked for, enjoy a comfortable retirement, and leave the legacy they choose for their heirs. Along with his Bachelor's of Business Administration degree in Finance from Chapman University, he also holds the Accredited Investment Fiduciary® credential, signifying his commitment to upholding a high level of fiduciary care for his clients. Based in Fullerton, California, he serves families and business owners throughout North Orange County and Los Angeles. Learn more by connecting with Kevin on LinkedIn.
https://www.axxcesswealth.com/wp-content/uploads/2018/07/Client-App.png
269
511
Kevin Manzo
https://www.axxcesswealth.com/wp-content/uploads/2017/12/awm-logo-final-horiz-PNG.png
Kevin Manzo
2018-07-24 19:35:27
2018-07-24 19:35:27
Ever Wonder How Your Portfolio is Actually Doing? Please Meet the Axxcess Wealth New Client App