Stay Ahead Of The Curve By Investing In Next Generation Internet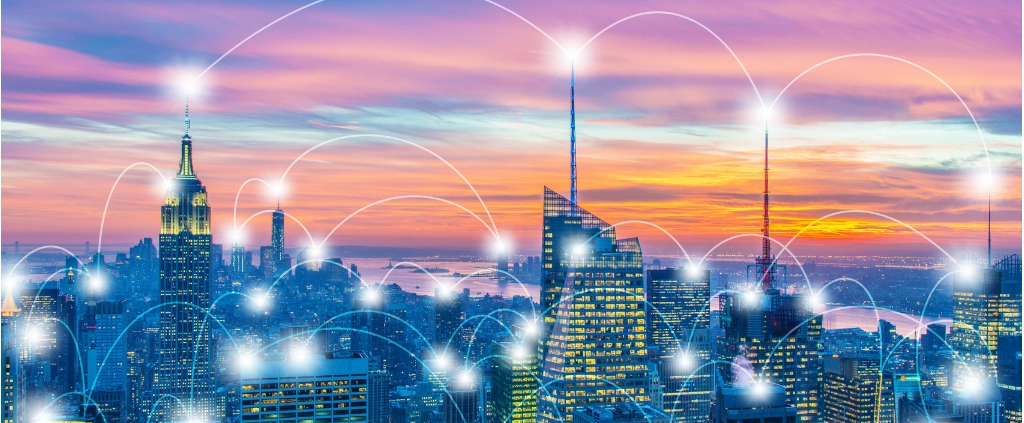 Do you remember life before the internet? Back when you had to look up businesses in the Yellow Pages and call your out-of-state relatives to know what was going on in their lives? It really wasn't that long ago. So much has changed in such a short period of time.
Think of how many companies exist today that couldn't have existed before the internet. Think of how many jobs the internet has created, how it has fueled the economy, and how much money investors have made by investing wisely in the emerging technology and various ways of doing business.
Though the internet may seem like last century's news, it is still morphing and growing, allowing investors to get in on the ground floor for this century's technological and business innovation.
Web x.0: Next Generation Internet
What does this century's internet look like? Not AOL, that's for sure!
Today we are seeing a change in infrastructure to cloud-based models and mobile technology. Gone are the days of desktop computers and installing expensive software. Today's generation wants the freedom to both work and play wherever and whenever they like. The rising use of shared technology and internet-based products and services represents a shift that could prove very profitable to investors who recognize it.
We have moved from accessing the internet through our computers to using our cell phones and smartwatches. And we are not the only ones connecting to the internet. Our cars, appliances, even our thermostats now connect and exchange data electronically. This is called the Internet of Things, a network of physical devices embedded with electronics, software, sensors, actuators, and connectivity that integrate the physical world into our computer-based systems in order to make our lives easier. This is the internet of tomorrow.
We are living in the Information Age, and information is only getting more important. In fact, we have so much of it at our fingertips that it has led to the rise of big data, where advanced data analytics are used to extract value from the vast stores of data now available to us. Big data has turned internet marketing upside down and is also used to recognize business trends, fight crime, and even prevent disease. All of this information has also led to the rise of artificial intelligence, where our technology is continuously learning and improving, carrying us further into the future.
Investing In The Future
The future of the internet, data, and technology is very exciting. And you can become a part of it without being an IT specialist or a data analyst. As an investor, you can help fund today's innovations to make tomorrow a better place.
At Axxcess Wealth Management, we have access to the ARK Web x.0 ETF. This is an electronically traded fund that focuses on the internet of the future, investing in companies that develop, produce, and enable:
Cloud computing

Cybersecurity

E-commerce

Big data

Artificial intelligence

Mobile technology

Internet of Things

Social platforms

Blockchain

P2P, or peer-to-peer computing
If you would like more information about investing in Web x.0 and how this ETF might fit into your portfolio, call us at 858.217.5347 today.
About Kevin
Kevin Manzo is a Financial Advisor with Axxcess Wealth Management. Kevin's services are especially valuable to business owners, high-income and high net-worth professionals and their families. After 12 successful years as a portfolio manager and advisor, Kevin has the knowledge and experience to help clients protect what they've worked for, enjoy a comfortable retirement, and leave the legacy they choose for their heirs. Along with his Bachelor's of Business Administration degree in Finance from Chapman University, he also holds the Accredited Investment Fiduciary® credential, signifying his commitment to upholding a high level of fiduciary care for his clients. Based in Fullerton, California, he serves families and business owners throughout North Orange County and Los Angeles. Learn more by connecting with Kevin on LinkedIn.
https://www.axxcesswealth.com/wp-content/uploads/2018/10/Next-generation-internet.jpg
512
1024
Kevin Manzo
https://www.axxcesswealth.com/wp-content/uploads/2017/12/awm-logo-final-horiz-PNG.png
Kevin Manzo
2018-10-01 23:02:59
2018-10-01 23:04:56
Stay Ahead Of The Curve By Investing In Next Generation Internet