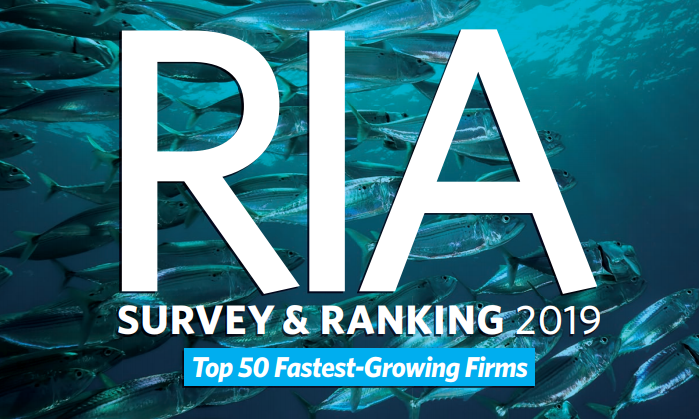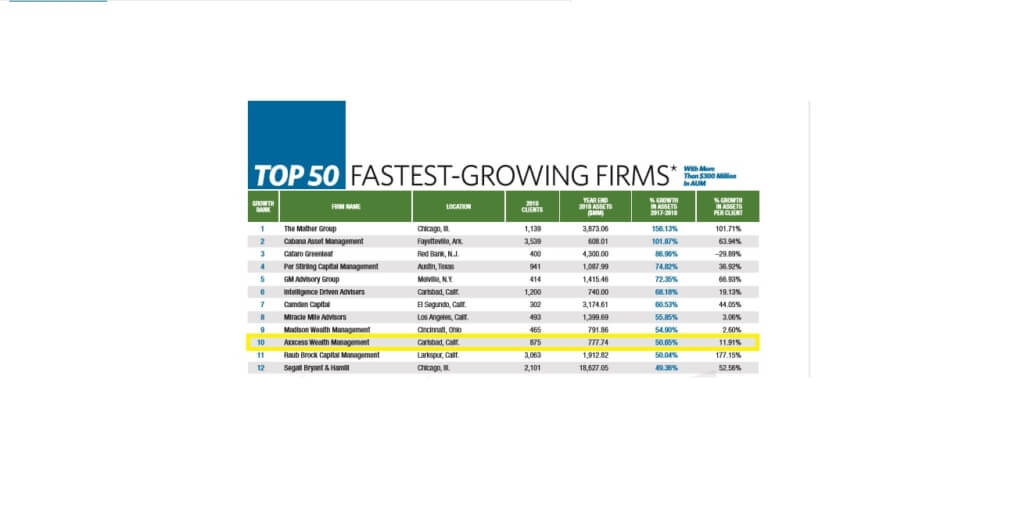 Axxcess Wealth Management has been named as the 
10th fastest growing RIA firm in the country!
Working with Axxcess will give you:
Each managed strategy is called a sleeve strategy and is tracked in our system as a separate account.
Performance reporting at the household, registration, account, security and strategy levels.
Rich content is customized in both report and web interfaces allowing the client and the Advisor to view the information how they want to see it.
Implement investment strategies using institutional separate account managers.
Blend ETF, fixed income, and mutual funds in the same account as your managed strategies.
Report, monitor and analyze hedge fund, private equity, and real estate within the same report portal.
The Axxcess Platform Integrates with many existing technologies to create efficiency across your practice.
We want to work with you!
Work on a per account, segment of client, or a fully integrated basis. Enhancing your business does not require you change everything you are doing all at once.
https://www.fa-mag.com/news/financial-advisor-s-top-10-fastest-growing-rias-of-2019-50711.html
https://www.axxcesswealth.com/wp-content/uploads/2019/08/RIA.png
419
699
admin
https://www.axxcesswealth.com/wp-content/uploads/2017/12/awm-logo-final-horiz-PNG.png
admin
2019-08-15 15:34:21
2019-08-15 15:37:17
Axxcess Wealth Management named one of the Fastest Growing RIAs in the Country