Axxcess Wealth Management, LLC
and investment advisory services.
in portfolio management, real estate, private equity,
Our resources provide you with specialists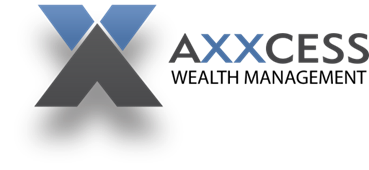 Contact Us
Axxcess Wealth Management, LLC
6005 Hidden Valley Road Suite 290
Carlsbad CA, 92011
858.217.5347
admin@axxcesswealth.com
Important Information
Advisory services provided by Axxcess Wealth Management, LLC (AWM), an Investment Adviser registered with the SEC. Advisory services are only offered to clients or prospective clients where Axxcess Wealth Management, LLC and its Investment Advisor Representatives are properly licensed or exempt from registration.Securities are offered by Arete Wealth Management, LLC member FINRA, SIPC, NFA.
Axxcess offers advisory services independent of Arete. Neither firm is affiliated.
Pursuant to the March 13, 2020 Exemptive Order issued by the Securities and Exchange Commission (the "SEC") allowing an extension of the Annual ADV filing deadline,  Axxcess Wealth Management, LLC has elected to request such an extension and intends to file by April 10, 2020.
For complete disclosures please visit: